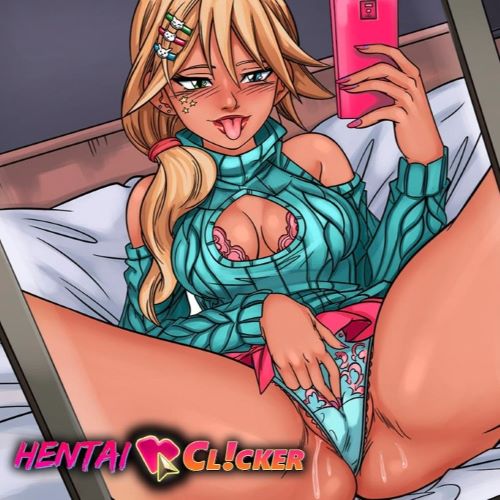 In Hentai Clicker, you will take on the role of a doctor, who is the only one who can cure sexy women. Their disease? The inability to cum, caused by a strange mist… Starting from this original context, Hentail Clicker offers you a rhythmic, hot and very funny adventure, for an experience that should please Hentai fans. We present you this naughty game, with an analysis of its gameplay, its graphics, its advantages and its disadvantages.
Presentation of Hentai Clicker
Hentai Clicker is a Free-To-Play game, which uses a common concept in hentai games: frantic clicking, which allows you to give orgasms to different characters.
In this title, you find yourself in the position of a man who has a unique power: to make women cum! In this world, women suffer from a strange curse that prevents them from reaching orgasm and you are their only hope. As in the game Cunt Wars, you will soon have a real Harem at your disposal, with girls from all over the world.
The adventure mode immerses you in this story that is a pretext to chain together sex scenes, and the more you play, the more possibilities you unlock. You'll be able to chat with different women, build more intimate relationships with your favorites, offer them gifts, create pleasure potions and welcome more and more new patients into your practice.
But don't think you'll have all the power over these girls…because your scarcity makes you a prey for the most sex hungry. Be warned!
Gameplay, click and butt
The gameplay of Hentai Clicker is very basic, and this is what makes its strength. During the dialogue scenes, which advance the story in Visual Novel mode, you will only have to scroll the text by clicking. When you're on your control screen - which is your harem - you'll interact with the available characters, selecting outfits, gifts, and spending your experience points.
But what you're interested in is sex, right? In Hentai Clicker, you will give pleasure by clicking on the erogenous zones of the girls - which obviously differ according to the women who visit you - and you will have to be quick and precise, to give them the long-awaited orgasms.
The principle is well known to fans of Hentai games, but it is perfectly executed in this free title and the most skilful will soon become real pleasure experts. As you play, you gain experience, girls, and many accessories to customize them to your liking, which creates a real addiction. You are warned!
Naughty Hentai graphics
If you are sensitive to the Hentai graphic style, with girls with sexy bodies (like in Pussy Saga), hot facial expressions and sometimes disproportionate shapes, then Hentai Clicker should seduce you.
Most of the women in the game are ultra sexy, and there is something for everyone. From the blonde Milf with big boobs to the docile student, from the luscious brunette to the very enticing redhead, from the sexy secretary to the sporty one, each player will be able to compose a team of girls that corresponds to his sexual desires.
The images and the Hentai scenes that are unlocked as the adventure progresses will delight the most naughty, and we salute the quality of the virtual messages exchanged with the characters that promote immersion. Sometimes, the words of some naughty girls should make you more than titillated !
Our opinion on Hentai Clicker
Our opinion on Hentai Clicker is very positive, for this title that fulfills all the codes of the genre: sexy girls, captivating naughty atmosphere, frenetic gameplay at times, experience gain and customization.
You just have to let yourself be carried away by the story, a pretext for all kinds of sexual madness, to accumulate sex scenes, the hottest women and create a real harem. The lifespan is colossal and the task will be less easy than the title suggests at the beginning.
The girls of Hentai Clicker are waiting for you, to finally reach the 7th heaven, so if you have the makings of a savior, don't make them wait too long…!
Avantages
Easy to play
The girl collection aspect, pleasant
Nice Hentai graphics
100% free to play
Inconvénients
A little repetitive at times
JEUX SIMILAIRES